Coltene Paracore Kit Core Build Up Material
US$260.00 (-32%)
One Material for 3 Key Indications (post cementation, core-build ups, crown & bridge cementation)
3 Shades: dentin, white and translucent
Optimal monoblock bond interface between the dentin-post-crown
Superior bond strength and durability
Stable consistency
Coltene Paracore Kit Core Build Up Material
ParaCore is a dual-cured, glass-reinforced, radiopaque composite system available in three shades. The material simplifies the post & core restorative technique, because it is ideal for post cementation as well as core-build upsAdditionally, ParaCore in automix syringes is usable for cementation of indirect restorations.
The use of ParaCore as a fixing and abutment material establishes an optimum "monoblock bond interface" between dentin, post and crown to produce a restoration with an unusually long life and very high strength.
The perfectly matched bond and cement system form a closed product chain for clinically successful posts build ups with long-term stability.
Extended working time with ParaCore SLOW
The working time of the ParaCore SLOW is extended to 60 seconds at 37° C, which allows completion of large restorations or cementing posts without time pressure. The ParaCore SLOW setting version can also be injected directly into the root canal with the fine root-canal mixing tip.
INDICATIONS:
Permanent cementation for all types of root canal posts
Core build-ups
Permanent cementation of crowns, bridges, inlays, onlays (ceramic, metal, and composite)
Features :-
One Material for 3 Key Indications (post cementation, core-build ups, crown & bridge cementation)
3 Shades: dentin, white and translucent
Optimal monoblock bond interface between the dentin-post-crown
Superior bond strength and durability
Stable consistency
Contains fluoride
Radiopaque
COMPOSITION:
ParaCore contains:
Methacrylates
Fluoride
Barium glass
Amorphous silica
ParaBond Non-Rinse Conditioner (NRC) contains:
Water
Acrylamidosulfonic acid
Methacrylate
ParaBond Adhesive A contains:
Methacrylates
Maleic acid
Benzoyl peroxide
ParaBond Adhesive B contains:
Superior sealing:
Applying ParaBond Adhesive prior to cementation with ParaCore effectively seals and protects the restoration against marginal microleakage to minimize the risk of postoperative complications.
An independent In-Vitro study1 compared the amount of microleakage present following cementation of all-ceramic crowns using different composite luting cements.
Cross-sectioned human molars demonstrated significant differences in the amount of dye penetration (marginal microleakage) after thermal cycling.
TECHNICAL SPECIFICATIONS:
| | |
| --- | --- |
| Layer thickness | 15 µm |
| Shrinkage | 3.50% |
| Water absorption | 18 µg/mm³ |
| Solubility in water  | 0.7 /0.6µg/mm³ |
1 × 5 ml ParaCore Dentin
1 × 5 ml ParaCore White
1 × 5 ml ParaCore Dentin SLOW
1 × 5 ml ParaCore Trans SLOW
1 × 3 ml ParaBond Non-Rinse Conditioner
1 × 3 ml Adhesive A
1 × 3 ml Adhesive  B
20 × Mixing Tip Short Super Fine
FOR POST CEMENTATION:
STEP 1:
Application of the chemical cured ParaBond Adhesive into the post space preparation of the root canal and onto the contact surfaces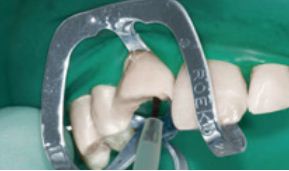 STEP 2:
Application of ParaCore directly into the root canal using the root canal tip.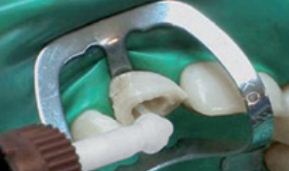 STEP 3:
Cementation of the ParaPost Fiber Lux Post into the root canal.
STEP 4:
Removal of excess ParaCore.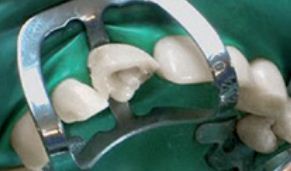 FOR CORE BUILD-UPS:
STEP 1: Freehand core build-up using ParaCore.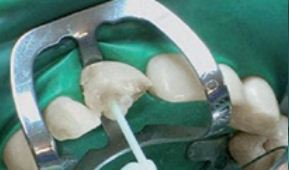 STEP 2: Manual contouring of the core build-up.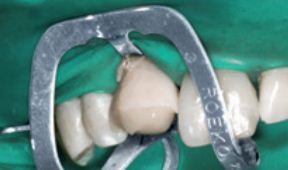 STEP 3: Crown preparation using different types of DIATECH diamonds.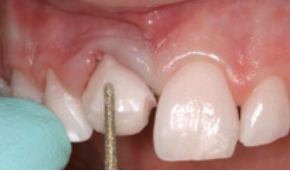 STEP 4: Completed crown preparation.
FOR CEMENTING OF ROWNS , BRIDGES , INLAYS & ONLAYS:
STEP 1: Application of the chemical cured ParaBond Adhesive onto the crown preparation
STEP 2: Application of ParaCore directly into the allceramic crown restoration.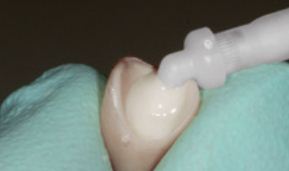 STEP 3:
Cementation of the final crown with excess ParaCore material being removed afterwards.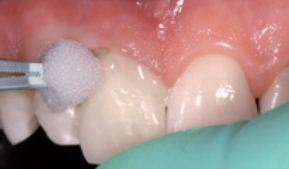 STEP 4:
Postoperative clinical situation